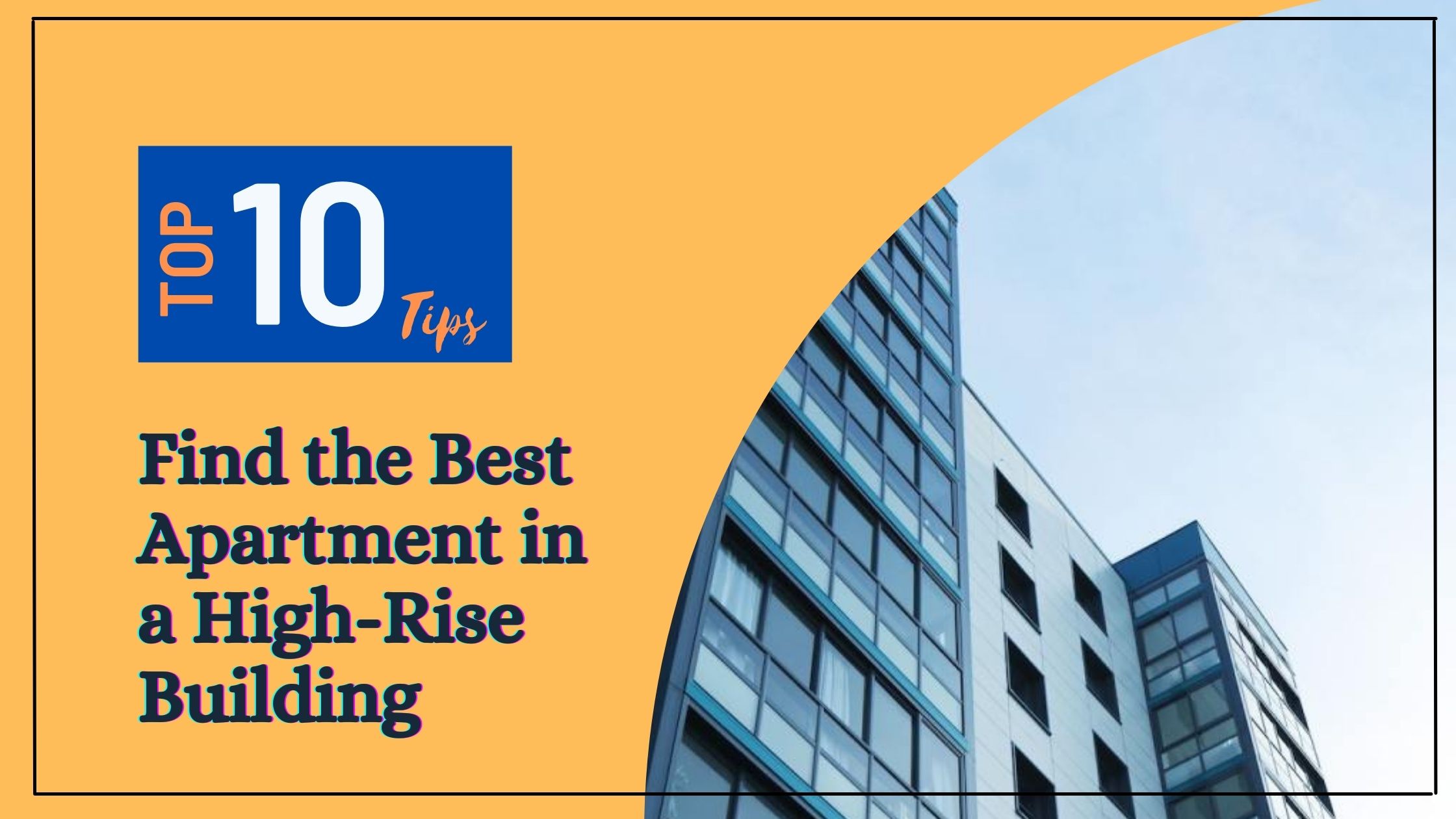 February 26, 2022
Top Tips to Find the Best Apartment in a High-Rise Building
Buying a home is a lifetime experience. It includes quite a lot of hard work to get to the right place. All the more if you are looking for luxury residential projects in Gurgaon or other metropolitan cities, the task becomes more difficult as multi-storey buildings are more popular here. Choosing an apartment in a high-rise building is not easy. You have to check on the facilities, convenience and needs of the family members. Here are a few tips to help you choose the best apartment for yourself and your dear ones.
Security 
Security is the major concern. Conventionally, the apartments on lower floors are considered unsafe in comparison to the apartments on higher floors. Probably, because they can be accessed easily. So, if you are willing to stay on a lower floor, it is important to check the security system of the society.
Privacy
If the building is located in a busy or congested area there will be noise all day. Likely, more on the lower floors, so you may lose your peace and privacy. Higher floors are relatively quiet and peaceful.
View 
High floors offer the bird's eye view of the area. If you are in love with the beautiful view, top levels are more suitable for you. Particularly, if your locality has lush green parks, open spaces and soothing sights to treat your eyes all day, living on high floors can be an added advantage.
Fire Safety
Fire safety can be an issue, if you are planning to buy a flat on a higher floor. Therefore, it is important to ensure that the building has been granted an occupancy certificate (OC) by the local authorities. Like the upcoming luxury residential projects in Gurgaon  comply with the standards. Occupancy Certificate ensures that the building has been constructed as per the permissible plans and is abiding local laws of the area. This document is issued by the municipal corporation to the builder after ensuring the compliance of all local laws.
Lifts and Staircases
In a multi-storey building climbing up and down becomes hectic. Especially, if you are planning to buy an apartment on high floors then it can be a real challenge for you. Therefore, check for the lifts. Ideally, there should be at least two or more lifts in a building, so that at least one lift is working in case the other breaks down. It is an important factor to consider if there are elders and children in your family. Also, check if the staircases are convenient to walk so that in case of emergency it can be used easily.
Floor Deviation
Before buying an apartment check that there are no deviations in the construction plans and the property has got all necessary clearances. Often illegal deviations from the construction happen on the top floor of the building, so be vigilant.
Electricity Consumption
High floors are generally warmer than the lower floors and therefore there will be more energy consumption to maintain the suitable temperature. It is an important factor to consider in cities with long and harsh summers. Also, certain housing societies, luxury residential projects in Delhi and other metropolitan cities incorporate solar panels for smart electricity management, so you can check for them.
Light and Ventilation
Apart from the better views of the locality, there are other advantages of buying an apartment on the high floors. Living on top floors offer better light and ventilation and there is less impact of street disturbances. It also provides freedom from the menace of mosquitoes and rodents.
luxury Residential Projects in Delhi
In addition to these there are other crucial factors that must not be overlooked while purchasing a new apartment. The most important among them is the reputation of the builder and project developer. Choose a builder with a good reputation and clean track record. Also, check if the project complies with RERA (Real Estate Regulatory Authority) norms. Ensure that the society you are planning to move in is well-connected with other parts of the city and has good infrastructure.