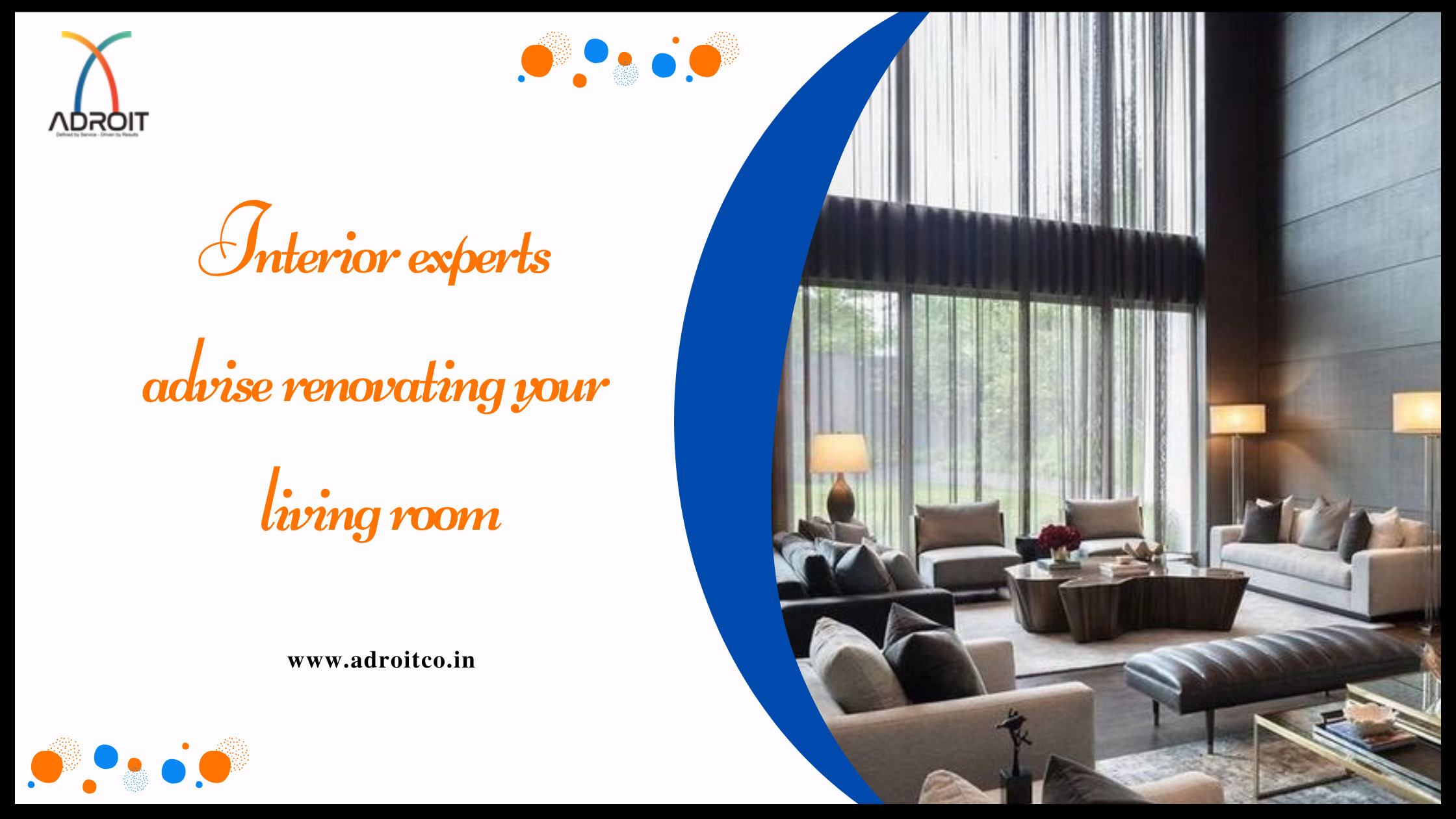 February 16, 2022
Interior experts advise renovating your living room
Yes, we know that you have heard it much time, but we'll say it again: the living room is the heartbeat of every home. Typically, the living room is the most aesthetically attractive place in our house since it is where we spend valuable family time and entertain visitors.
Are your visitors often rushing to leave? Perhaps it's time for a facelift! Whether your taste is modern, classic, casual, or formal, you can always find ideas to help you create an aesthetically attractive but practical living room.
It may be stressful to spend hours on the internet searching for the best living room decorating ideas when there is an abundance of advice from interior designers on how to decorate the perfect living room. Additionally, you cannot merge all of these concepts into a single area. However, do not be alarmed! We've already filtered for you! The greatest living room is decorating recommendations from interior designers.
Conduct Research and Make a Plan
Successful renovations involve meticulous planning and in-depth investigation. Remodeling will be a lot simpler with sufficient foresight, expertise, and information, particularly for someone making structural adjustments or collaborating with many professions. Take your time. Spend some planning ahead of time to avoid regrets when the renovation is complete. Remodeling is a process that requires time to generate ideas and execute them properly. While individuals may know what they desire, they must plan to get there.
Consider Your Way of Life
Begin by envisioning the kind of living area you and your family want. Is it going to be utilized for parties? Or are they private gatherings? Additionally, evaluate if you are more comfortable with a single big sitting area or multiple smaller seating groupings. In summary, one's lifestyle affects the designs and prices of renovation.
Individuals should consider their long-term goals, not only this moment of their life. For instance, if you are newlyweds who want to have children in the coming years, consider these children while remodeling to avoid having to redo everything. Additionally, if you live with older individuals, plan your place to be secure and pleasant for them.
Ascertain Your Living Room's Requirements
Numerous factors contribute to individuals renovating. Some rebuild to create larger areas, while others want an upgraded sitting room. And some intend to sell their homes shortly. Understanding what your living space needs before designing its design is prudent.
Consider how you live as a technique of determining what works for you. Examine your living area and evaluate what it requires. Perhaps it might benefit from fresh paint, more room, or other furniture sets. The fact is that one cannot begin redesigning without first determining what their primary rooms need.
Establish a Focal Point
Aesthetics are critical in the design of your living area. Bear in mind that an individual's design reflects their personality and aesthetic sensibility. If your main point is visually appealing, it will capture the visitor's attention. Include a stunning window, antique mirrors, feature walls, architectural designs, a unique piece of art, and a gorgeous bookcase to serve as the sitting room's main point.
For instance, if your living area is mostly used for viewing television, make it the focal point by complementing it with a beautiful fireplace, bookcase, or even feature wall. However, regardless of the main point, the furniture around it must be beautiful. Additionally, experts recommend arranging seats around their focal point to stimulate interaction and make visitors feel more at ease.
Refinishing Floors
A well-executed interior design relies heavily on the quality of the flooring. When redesigning a living room, the flooring is critical in tying all décor aspects together. Naturally, your floors will experience wear and tear. Therefore, it is prudent to consider practicality and durability while selecting floor tiles or carpets.
For example, hardwood flooring can sustain high foot activity and be visually pleasing. Additionally, vinyl plank flooring is cost-effective and appealing. Additionally, vinyl tiles may be put over an existing tile or cement surface, making renovation simple and mess-free. Additionally, homeowners should evaluate the influence their flooring will have on the atmosphere and décor of their spaces—purchase patterns and colors that coordinate with the other parts of your home design.
Selecting a Color Scheme
Colors are less significant in other areas than in your living space. Whether for socializing, watching movies, or just reading, this space always receives lots of attention. Given the amount of attention paid to this region, its color scheme must be flawless.
Interior painting is not concerned about the low cost of supplies and equipment. However, deciding on a paint hue might be intimidating. Designers encourage us to stick with neutral shades such as beige, white, black, taupe, and grey. These hues lend themselves to adding dramatic items and services to showcase furniture and textures. Additionally, they are appropriate for any design style, whether contemporary or classic. As a result, your area will seem clean, pleasant, inviting, and welcome.