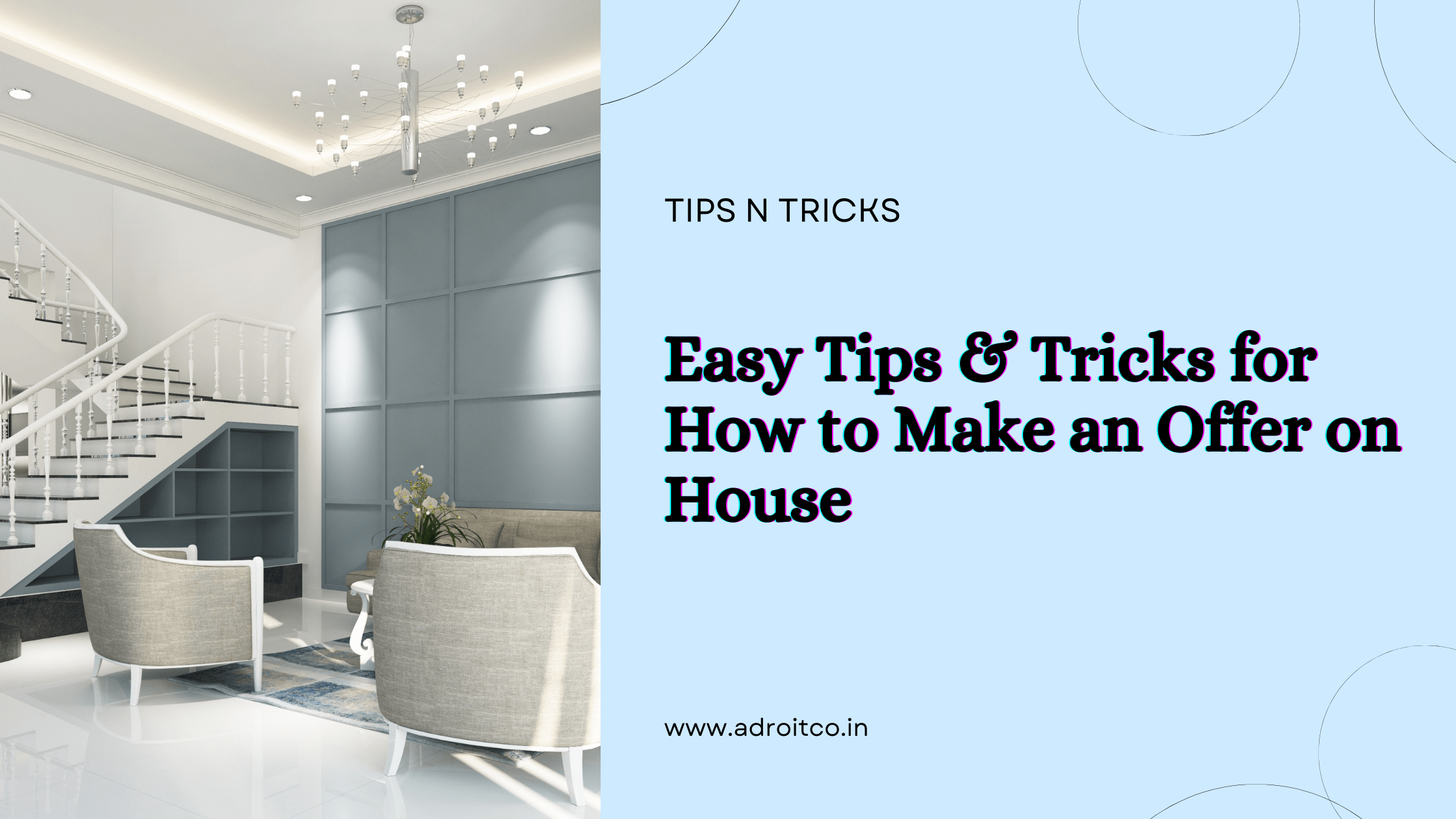 March 31, 2022
Easy Tips & Tricks for How to Make an Offer on House
Bravo, you have crossed a milestone of selecting the house of your choice. It has not been an easy task for you. Whether you are looking for luxury residential projects in Delhi, Gurgaon or anywhere else, checking the property details, neighborhood, getting loan approved, you have to go through all this. And after being through many more crucial processes you reach a conclusion of choosing that house. But is it over here? Not yet…
The next important step for you as a buyer is to make an offer and seal the deal. There are certain factors that should be considered before drafting a purchase offer. Through this article we will help you know what your purchase offer should consist of and how to get through the closing procedure before occupying the property.
How to make an offer on a house?
For example, you are planning to invest in luxury residential projects in Gurgaon and for that you have to close a deal. What are the things that you should consider? First of all, keep in mind that whenever you are purchasing any property, the offer should be made through your real estate agent. If the seller agrees to your offer, then you can move towards closing. This is actually where ownership of property changes hands.
For smooth closing, you must:
● Strategize: Before reaching the seller, you must decide how much you want to offer, what contingencies you want and how early you can deposit the money.
● Draft the Offer: Next you should make the offer letter on which both you and your real estate agent can work together.
● Negotiate: It is not necessary that the seller will accept your offer. He may even reject it or ask for some changes. Here the agent can act as an intermediary and get the negotiations done between the two of you.
Residential Projects in Delhi – Factors to Make an Offer
To make a fine offer for the house you are willing to buy consider
● House: Check the amount of time the house has been in the market, repair and renovations to be done, competition for the property. All these factors may make you offer less money. It is possible that the seller is eager to sell the property if it has been on the market for a long period and you may lock the deal on a lower price. Also, you should compare the price of property in the nearby area. If the price of the house you are looking for is higher in comparison then this could be a chance for you to offer less money.
● Market: It is important to do the comparative market analysis which includes most recent sales in the area. This helps you assess how the house you are interested in compares to others that have been sold. Also ask about recent sales that may not have been closed yet to know about the scenario and judge whether it's a seller market, a buyer's market or transitioning from one to the other.
● Budget: Plan your budget. You may have a handsome mortgage amount but do not let that rule how much to offer. Be sure you save enough to live comfortably with monthly installment payment and don't offer your entire pre-approval amount even if you feel you can easily afford it. This leaves no or little scope for negotiation or upgrades and repairs.
What should your Offer include in Residential Projects in Delhi ?
Your written offer contract is a crucial piece of paper. As once it is signed by both the parties that are you and the seller it becomes binding. Therefore it must include the following details:
● Price you want to pay
● Survey and legal description of the property you expect to receive
● Amount of your earnest money (a deposit amount to book the deal)
● Type of financing you are seeking
● Mortgage amount, with interest rate
● Expected closing date
● Furniture, fixtures, or other items to be included with the property
● Expected occupancy date
● Contingencies, which may include financing, repairs, home inspections, appraisal, environmental concerns, inspections, and ability of the seller to provide you with a clear title
● Offer expiration date
These tips and tricks work for all. Whether you are a first time buyer, investor or home buyer these steps can help you make an offer and unlock an excellent deal for yourself.